[rev_slider_vc alias="homeslider"]
Owner
We carry a wide and diverse variety of monuments and memorials. Our variety of design and granite type are sure to suit most any need. We take the time to sit down and let you help in the memorial design process.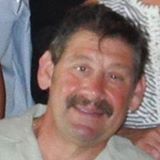 Rick Viscosi
Owner
Monument Expert
Cremation Memorials
If cremation is you or your loved ones preference Cherry Valley Memorials Inc. offers a wide array of cremation memorials. All are designed to securely house remains for an eternity.
Daniel Viscosi
Owner
Memorial Counsler
Specialty Memorials
We offer a wide array of specialty memorials for customers to choose from. They can be engraved as a tribute to a loved one or to memorialize a person or event.
John Viscosi
Owner
Customer Care Services
WE'RE HERE TO HELP YOU THROUGH YOUR TIME OF NEED
Customer Reviews
Caring When It Counts